XJ-S No.8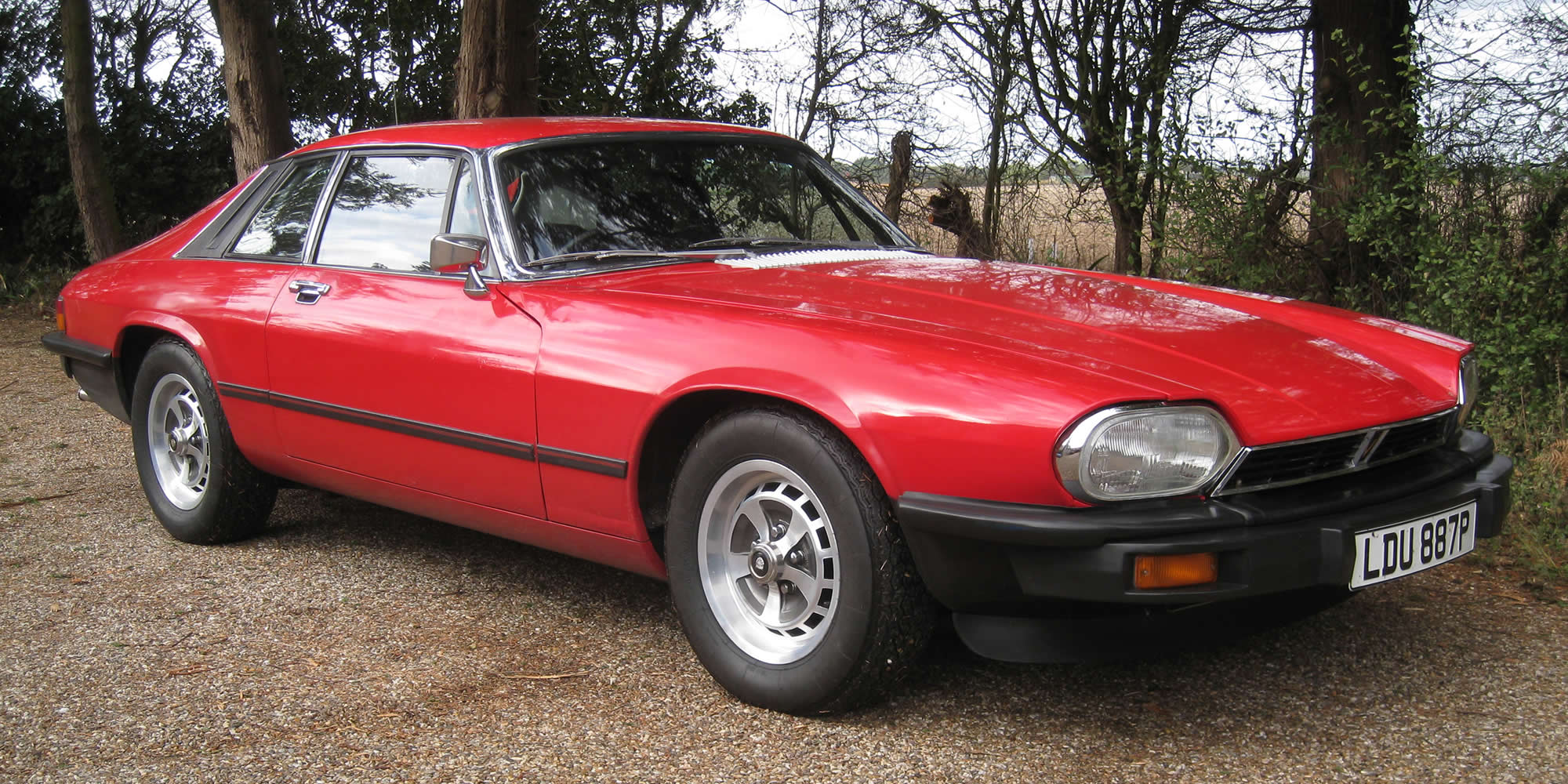 The XJ-S was introduced in September 1975 as a replacement for the Iconic E-Type. Considered a GT Car rather than sports car its birth came at a time of major change at Jaguar Cars, indeed it was launched as a British Leyland XJ-S rather than a Jaguar as BL were pulling the strings, and alas by 1976 Leyland controlled all Jaguars Sales, Marketing and Advertising.
Not a lot of passion was put into promoting the XJ-S 1975-80 by BL as it stumbled year by year into oblivion, which by coincidence was the life span of the first incarnation of the XJ-S, now commonly referred to as the Pre –HE XJ-S.
Many Jaguar enthusiast consider the Pre-He XJ-S to be the purist version of the XJ-S which by 1996 had at least 10 significant variants covering body, engine type and capacity size.
Newer models 1981-96 invariably got heavier, lost power due to increasing emission legislation and reduced Aerodynamic purity and to many driving the first version is a better driving experience.
14,500 Pre HE cars were made for worldwide consumption between 1975-80, with a good 60% going overseas, and I would guess less than 80 are road legal in the UK at 2020.
Finding one that has a current MOT (although not legally required in the UK for pre 1979 cars) and drives well is not easy.
It is therefore even rarer to find a really early car in good order.
In 2017, via a fellow Jaguar enthusiast in Sweden, I was offered a RHD XJ-S that had been in Sweden 30 years and at once from the photos supplied recognised it as an Ex Jaguar test car. It was also a very early car being the 8th Production RHD car made.
The car was subsequently brought to England and into my ownership.
Over a 3 year period the car has been brought back to original and good mechanical condition and is a now very pleasant car to drive. Research during this period to track down the first 20 RHD cars left in good driveable condition suggested this car was the earliest surviving Production car in the UK.
The following information on the car is what was displayed with the car at the 45th Anniversary Event for the XJ-S at the Jaguar Collection /British Motor Museum, Gaydon UK September 2020.