XJ-S No.8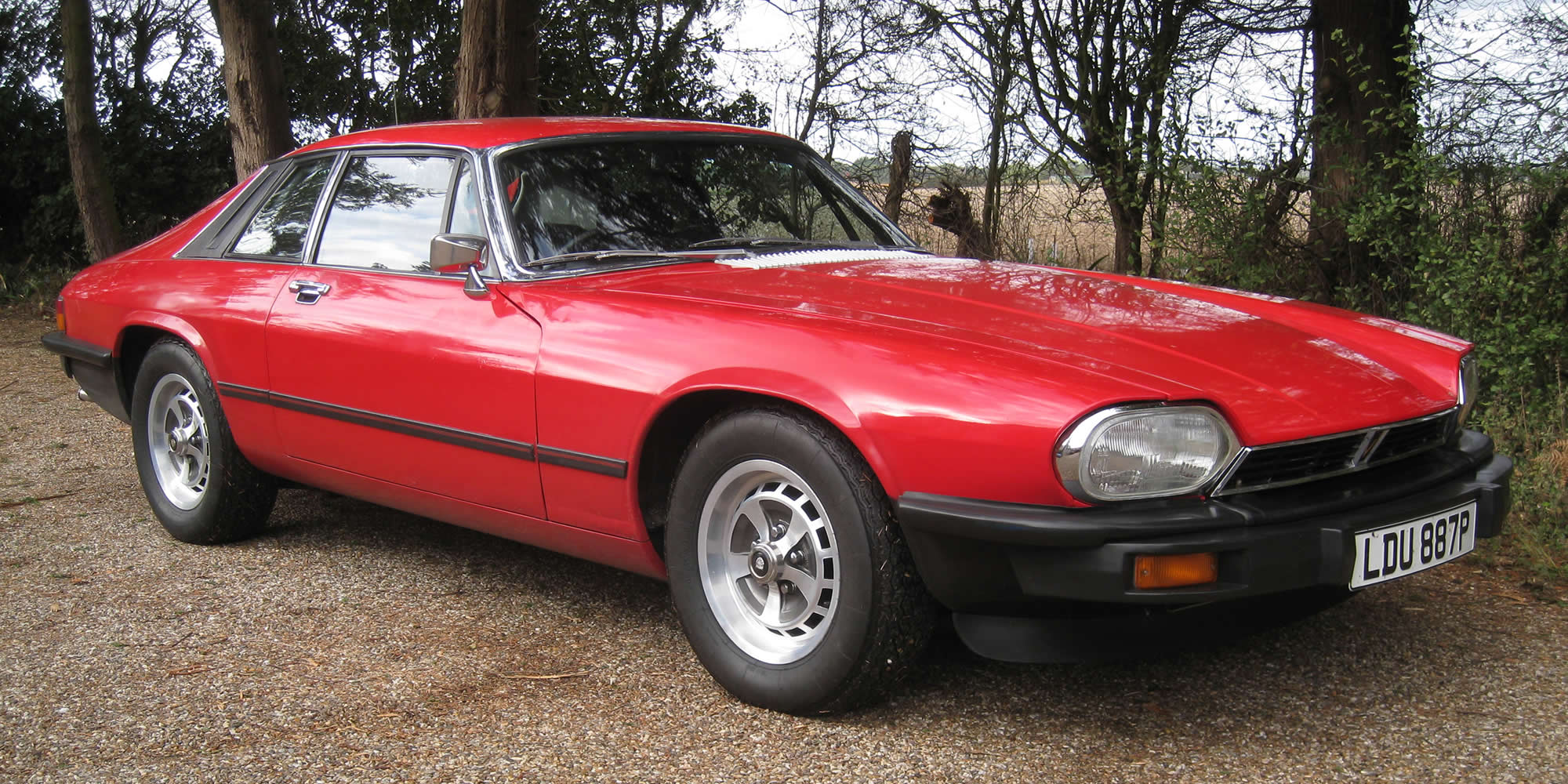 The XJ-S was introduced in September 1975 as a replacement for the Iconic E-Type. Considered a GT Car rather than sports car its birth came at a time of major change at Jaguar Cars, indeed it was launched as a British Leyland XJ-S rather than a Jaguar as BL were pulling the strings, and alas by 1976 Leyland controlled all Jaguars Sales, Marketing and Advertising.
Not a lot of passion was put into promoting the XJ-S 1975-80 by BL as it stumbled year by year into oblivion, which by coincidence was the life span of the first incarnation of the XJ-S, now commonly referred to as the Pre –HE XJ-S.
Many Jaguar enthusiast consider the Pre-He XJ-S to be the purist version of the XJ-S which by 1996 had at least 10 significant variants covering body, engine type and capacity size.
Newer models 1981-96 invariably got heavier, lost power due to increasing emission legislation and reduced Aerodynamic purity and to many driving the first version is a better driving experience.
14,500 Pre HE cars were made for worldwide consumption between 1975-80, with a good 60% going overseas, and I would guess less than 80 are road legal in the UK at 2020.
Finding one that has a current MOT (although not legally required in the UK for pre 1979 cars) and drives well is not easy.
It is therefore even rarer to find a really early car in good order.
In 2017, via a fellow Jaguar enthusiast in Sweden, I was offered a RHD XJ-S that had been in Sweden 30 years and at once from the photos supplied recognised it as an Ex Jaguar test car. It was also a very early car being the 8th Production RHD car made.
The car was subsequently brought to England and into my ownership.
Over a 3 year period the car has been brought back to original and good mechanical condition and is a now very pleasant car to drive. Research during this period to track down the first 20 RHD cars left in good driveable condition suggested this car was the earliest surviving Production car in the UK.
The following information on the car is what was displayed with the car at the 45th Anniversary Event for the XJ-S at the Jaguar Collection /British Motor Museum, Gaydon UK September 2020.

Conservation and Maintainence
Before and after the Gaydon 45th Event I have been dialling many of the issues any 45 year old car will have, especially a car as complicated as an Jaguar V12 XJ-S is.
These have soaked up over 300 hours work involving every aspect of the car from reducing wind noise, curing oil leaks,tuning the engine back to full power and servicing the car throughout.
The dash and centre console have all been apart to get the A/C working and speedometer and gauges accurate again.
The steering rack bushes have been upgraded to polybush and the rack height set accurately and the track rods centred to the rack centre etc.
Suspension setting in regard to Caster and Camber have been set to optimum limits, front and rear and it's great that this was made adjustable from the factory so a car could be really dialled in if you knew what you were doing...
Front spoiler, under tray and frontwheel arch panels have been procured and fitted as these were missing.
Refurbed Kent Alloys wheels and new tyres.
Good Headlights have been sourced and fitted ,so the car can been driven at night in confidence,,
A new and rare DAC 1936 ECU has been sourced to power the engine , replacing the "wrong" HE unit fitted...
A decent 1979 Jaguar Clarion Radio Cassette and new speakers means I can listen to my favourite cassettes I recorded in 1979 which accompanied me on many overseas testing tripsover thousands and thousands of miles!!
So the list goes on and on. What is becoming obvious is that early XJ-S parts are now very difficult to find!!
The net result is that No.8 is now one of the best driving XJ-Ss I have driven for a long time.
The hand built Engine from Jaguar Engine Experimental is really powerful, producing more power than the 10:1 engine fitted in my Rally XJ-S which is on one hand a pleasure but a bit frustrating !!
The chassis has excellent ride qualities, yet handles in a very predictable and confidence inspiring way..
At high speed it runs as straight as an Arrow!!
Whilst the Bodywork is far from perfect with paint blemishes everywhere, the chassis is essentially corrosion free which sailed through its MOT prior to Gaydon 45.
The conservation continues, with magazine articles coming up...
As Reviewed in Jaguar World Magazine January 2021 (DOWNLOAD PDF)